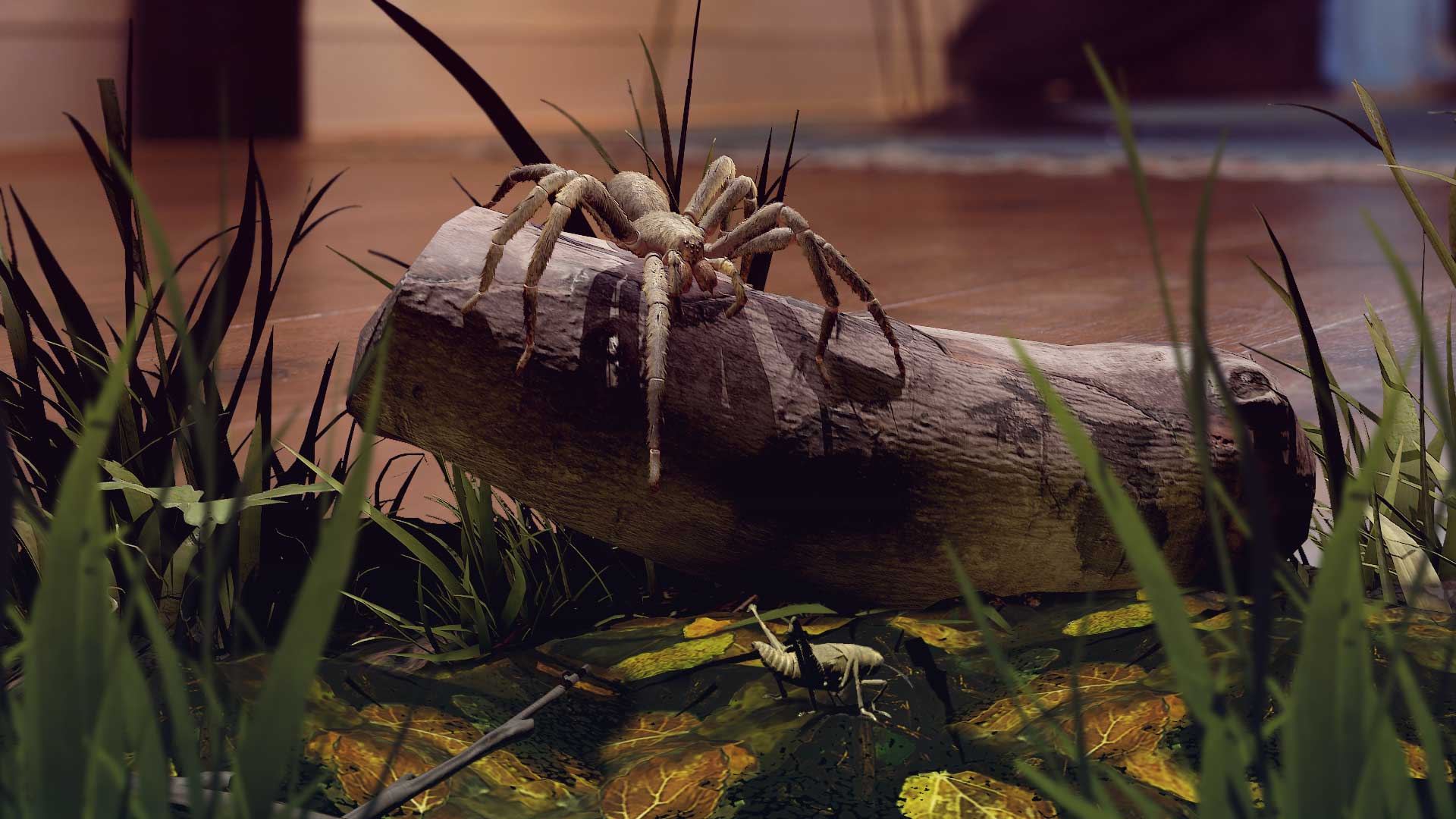 Some of the most incredible animals on our planet are the smallest.
Overview
---
Micro Kingdoms: Senses uses the Magic Leap mixed reality platform to merge your world with those of a Leaf Cutter Ant colony in the tropical rainforests of Central America and a Wandering Spider in the Atlantic Forest of Eastern Brazil. In these two chapters you are able to observe, learn and interact. Understanding how the animals use their senses to survive and helping them along the way.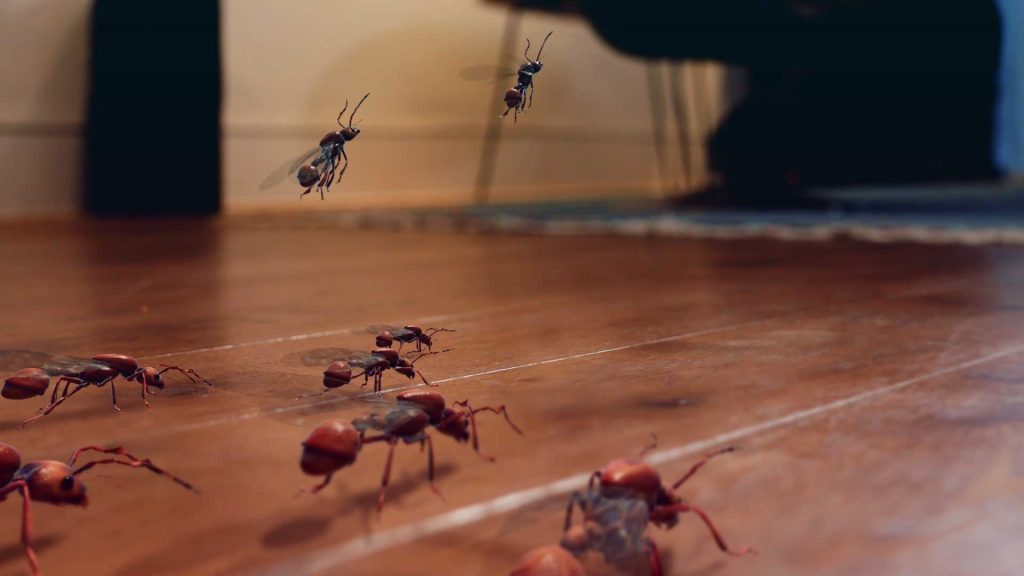 Natural History Storytelling
---
During 8 months this innovation project saw the team explore the possibilities for natural history storytelling with spatial computing on the Magic Leap Platform. Looking at how to translate the skills and methods of the Natural History Unit and to understand more about the way in which it can deliver new interactive experiences for audiences.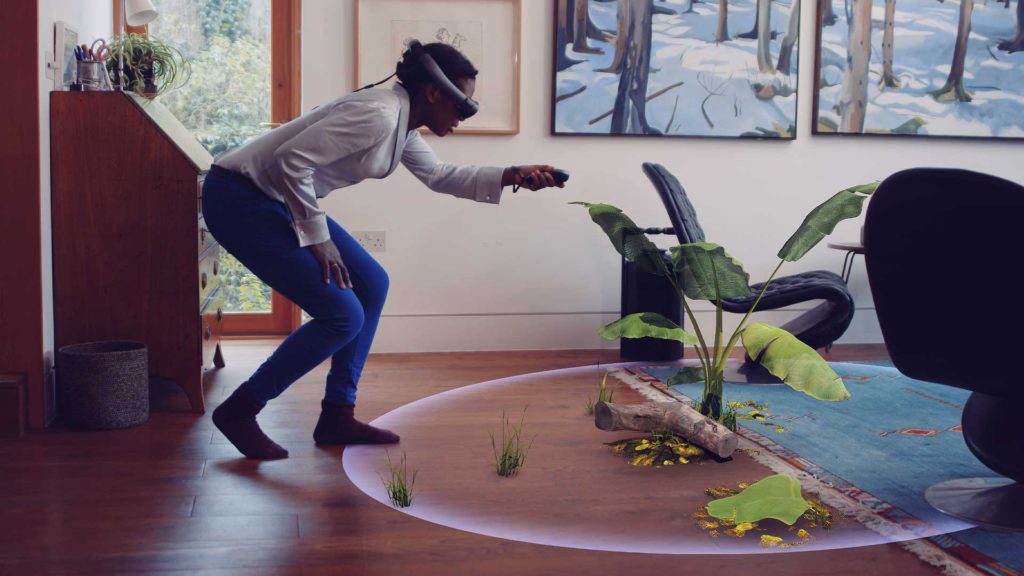 Immersive Worlds
---
Mixed reality gives a sense of revealing stories that are all around you but you can't see, it makes the invisible, visible. Using this technology we revealed how these animals incredible senses worked, right in front of you, in the space around you. Using A.I. and interaction we allow you to help the animals learn new skills and to encourage you to get up close, bond and interact.
The ambition of the BBC Studios Natural History Unit is always to connect new audiences in new ways to the wonders of the natural world – with this project we are achieving that in a way that we never dreamt was possible.
Doug Hope
Executive Producer, Natural History Unit, BBC Studios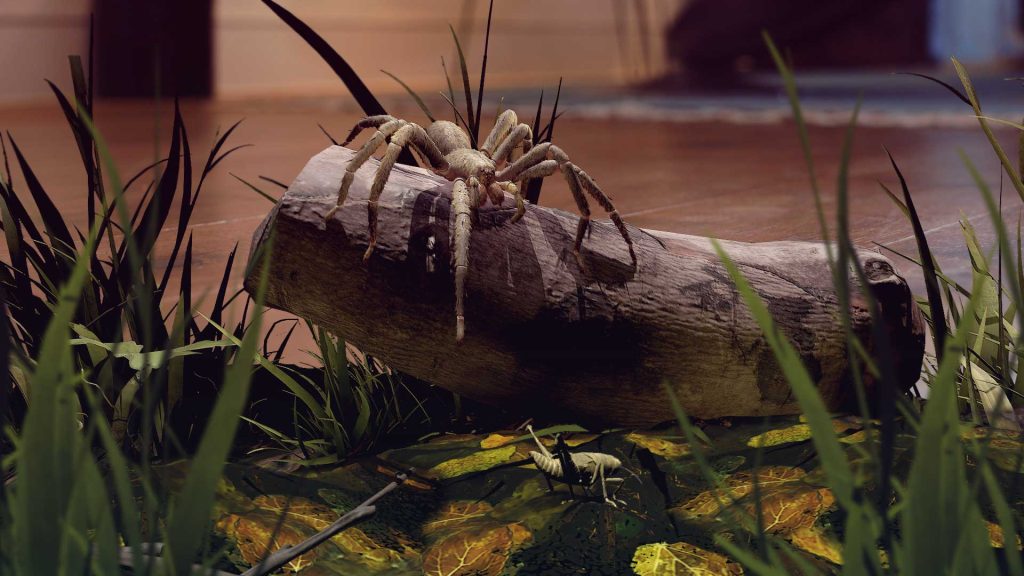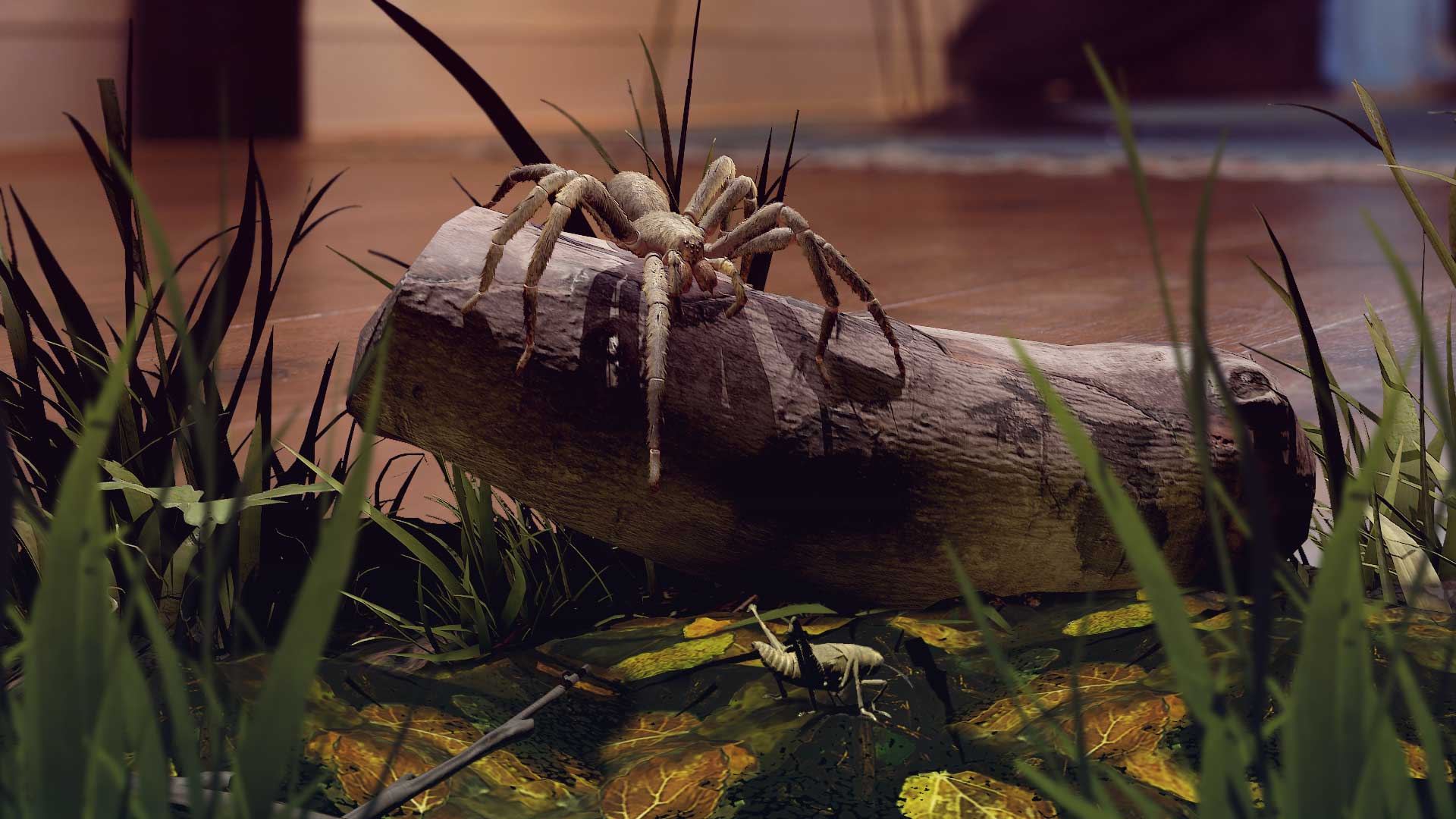 Senses: vibration
---
The Wandering Spider lives and survives by using an extraordinary sense of touch that analyses vibrations & movements of air around it. It's whole body is covered in thousands of specialised hairs and tiny holes that sense the smallest vibrations and movements of air. Effectively turning the spiders into a walking sensory system that tells them all they need to know in order to survive in the forest at night.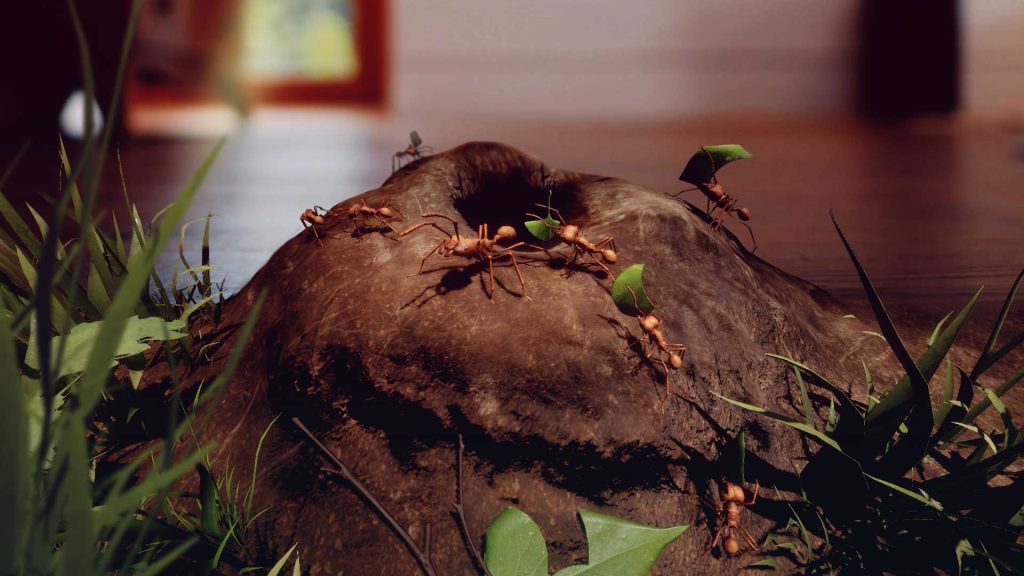 Senses: smell
---
Leafcutter Ants form some of the most complex animal societies on Earth. They're also the only creature, apart from us, to farm their food. They've developed an astonishing sense of smell which they use to find compost, communicate with one another and mobilise the colony. They don't use a nose like us, instead their antennae are designed to pick up airborne odours and deliver scent information to up to 400 odour receptors.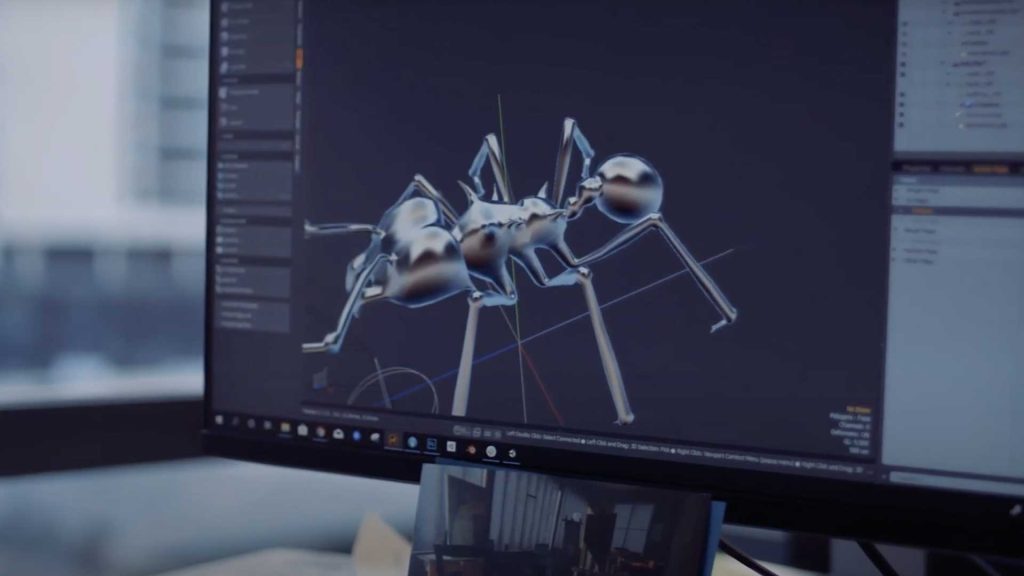 Modelling a Natural World
---
We set out to create an authentic digital version of the natural world. Making use of the Natural History Unit's detailed archives, we used skeletal anatomy to inform the 3D modelling and rigging, and studied hours of video footage to perfectly capture the animals movements in animation. The environments were also painstakingly recreated, not just in how they look but how they react to subtle breezes or being touched.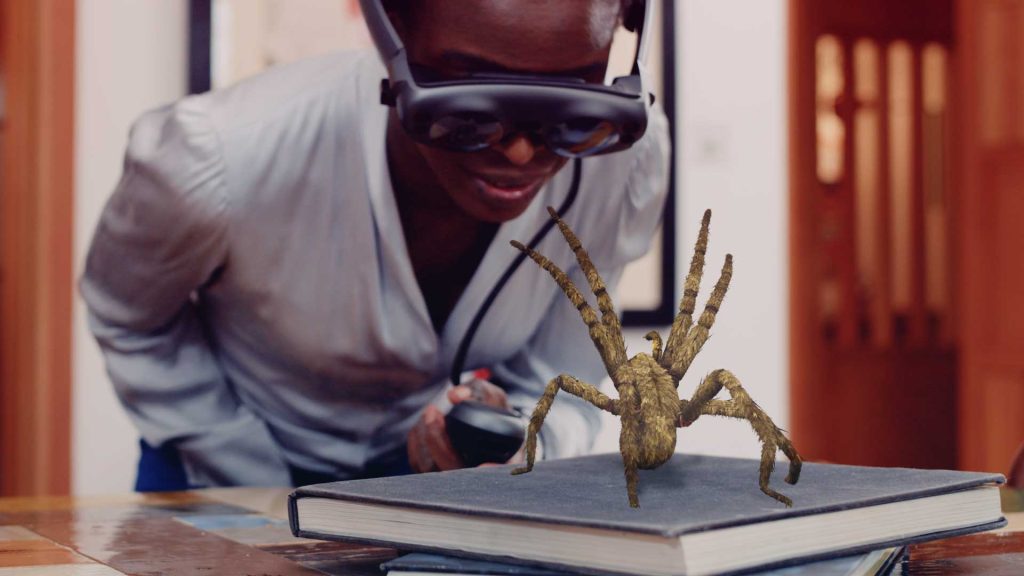 Living Soundscapes
---
With a technology that is all about augmenting the world around you we knew that the sound design for environment and animals was going to be paramount in delivering a convincing level of immersion and an evocative and authentic experience.
For the musical score of Micro Kingdoms we developed specially composed music and a dynamic engine that seamlessly changes tone to suit story developments of player action.
When we can learn by actually experiencing environments, the potential for empathy and appreciation of new worlds grows exponentially.
Rio Caraeff
Chief Content Officer, Magic Leap
What's Next?
---
The project forms part of a portfolio of innovation work that BBC Earth has undertaken with major partners and is the second collaboration with Preloaded. It feeds into our day to day work across AR and other Immersive technologies.
Mixed reality promises to be an exciting new way to tell interactive stories that engage people with the natural world. We are actively looking for opportunties to tour, port and adapt Micro Kingdoms for new platforms and devices.
Find out more about our other work.